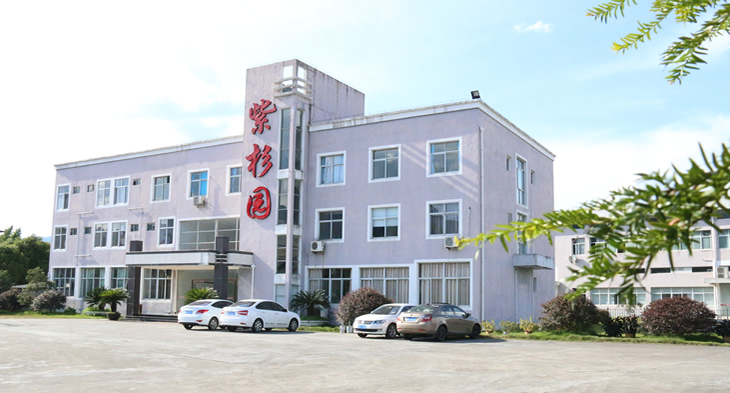 Fujian Yewpark Biological Co., Ltd. (hereinafter referred to as the company) was established in September 2008 and is located in the Eco-Industrial Park of Mingxi County, Sanming City, Fujian Province, covering an area of 71 acres. The company's registered capital (paid-in capital) is 95 million yuan, the shareholder Fujian Yew Garden Technology Co., Ltd. contributes 99.94% of the company's registered capital, and the shareholder Li Changmei accounts for 0.06% of the company's registered capital. The company is a national high-tech enterprise integrating the research and development, production and sales of taxane chemicals.
The company is mainly engaged in the extraction and purification of natural paclitaxel, 10-DABⅢ, 7-xyloside-10-deacetyl paclitaxel, taxol, cephalomannine, etc., and semi-synthetic paclitaxel, docetaxel, cabazitaxel and other anti-tumor agents R&D and production of drugs and their intermediates, as well as the extraction of other medicinal plants, its business scope: artificial yew planting; artificial yew taxol extraction and production and sales of by-products; bonsai sales; self-operating and agency of various commodities and technologies Import and export business. The company's registered trademark is "Yew Garden". The company's main products are: natural paclitaxel, semi-synthetic paclitaxel, 10-DABⅢ, docetaxel, cabazitaxel, etc.
The company has won the honorary titles of National High-tech Enterprise, Fujian Science and Technology Little Giant Leading Enterprise, Fujian Intellectual Property Advantage Enterprise, and Sanming Superior Brand Product. The company has 3 national invention patents and 22 utility model patents.
The company has a complete and advanced yew plant extraction production line with an annual output of 200kg paclitaxel, an annual output of 1500kg 10DAB boutique production line and its supporting sewage treatment facilities; the company has established a quality inspection center and a technology research and development center, equipped with advanced testing facilities and equipment, with The domestic advanced production and R&D technical capabilities can meet the needs of the entire production process of extraction, purification, and synthesis of taxane products. With the approval of Fujian Province and Sanming City, the company has established a post-doctoral innovation practice base and academician workstation, which provides a guarantee for the company's taxane product research, development, and production process optimization.
As a professional enterprise in the extraction, purification and synthesis of natural taxane products, the company will adhere to the "high-tech, high-grade" business philosophy, take quality as the guide, aim at the domestic and international taxane product markets, and follow GMP Standardize operations, establish a quality management system, improve automation and R&D facilities, and improve product quality and efficiency. At the same time, the company relies on the yew planting advantages of the holding company Fujian Yew Park Technology Co., Ltd. and the pharmaceutical technology of the holding company's subsidiary Hainan Yew Park Pharmaceutical Co., Ltd., through the company's technological transformation and the new phase two taxane API production line project , Expand production scale, increase production capacity, improve product structure, improve technical equipment and facilities, improve production environment, gradually implement national GMP production line certification, 4 taxane API drug numbers for approval, and carry out certification work such as US FDA and EU COS , To build the company into a comprehensive enterprise with a complete industrial chain of yew taxane products in China.
We sincerely welcome clients at home and abroad to cooperate with us to build win-win business partnership.